Quarterly ITVMO Newsletter
ITVMO Newsletter Q4 FY2023
Call for Customer Feedback on the ITVMO Annual Performance
Annually, the governmentwide ITVMO compiles and submits an annual summary of its performance. The report addresses information covering accomplishments of the fiscal year and its operational plan for the following fiscal year. Review the FY 2023 ITVMO Annual Assessment and then tell us how we are doing by completing the annual survey.
The ITVMO is part of the broader governmentwide IT Category Management Framework, as such is responsible for the implementation of its strategic plan. Annually initiatives are defined and planned with critical targets to be met.
"With the information and resources provided by the govwide ITVMO, the Defense Media Activity was able to move forward faster on the acquisition of technical services and accelerate our work….your help and work accelerated our ability to get to a decision point faster."
-- Satisfied agency buyer
The ITVMO is accelerating and capitalizing the impact of federal IT acquisitions on top OEMs and select vendors by increasing agency IT buyer knowledge and ability; to capitalize govwide resources and overcome budget/contract constraints.
The governmentwide advisor is solving top software OEM/vendor challenges by focusing on vendor relationship management to standardize requirements, improve interoperability, and mitigate market-wide risks.
And through its broader community of practice is designing and employing services and solutions for agency IT Buyers by building a knowledge base repository of vendor intelligence to inform govwide acquisition strategies for better value solutions.
Innovating Government Acquisitions through Emerging Technology
In the new calendar year, the Govwide IT Vendor Management Office in partnership with GSA's Office of Innovation and ATARC will be hosting an event focused on the impact of emerging technologies on IT procurement and acquisition professionals. This half-day event, held at GSA's headquarters in DC aims to bring together members of government and industry to discuss the increasing prevalence of emerging technology, promote awareness of its potential, challenges, and impacts and gain practical knowledge of best practices and innovative use cases.
Expect to hear government leaders discuss the current and future landscape of emerging technologies and their potential to catalyze transformational changes in government processes. Additionally, agency personnel with hands-on experience harnessing some of these technologies will delve into real-world examples of how AI and emerging technologies have been integrated into government acquisitions, candidly sharing their experiences, challenges, and triumphs in adopting AI and emerging tech solutions within their respective agencies. The discussion will provide valuable insights into navigating potential hurdles and pitfalls while highlighting best practices and effective strategies.
Pre-Register here
Launch of a new face for ITVMO.gsa.gov
The ITVMO is thrilled to announce our new and improved website (itvmo.gsa.gov). Currently in beta, the new website includes improved user-friendly navigation with a refreshed interface. We encourage you to explore the new website and provide any feedback you may have via the feedback link in the top banner.
One of the primary functions of the ITVMO is as a 'one-stop-shop' to be a resource library that compiles the best thinking and information on IT acquisitions from across government -- our website is that resource.
The ITVMO is responsible for developing, curating, and marketing IT acquisition intelligence. The ITVMO will serve as content curators to find, organize, and share relevant and valuable content from various sources. The ITVMO uses content curation to establish and sustain its authority as a trusted advisor and advocate for agency IT buyers.
ITVMO's approach to web and content management is essential for the success of the program. The organization will maintain and continuously improve the ITVMO knowledge repository and market through multiple content data systems and communication channels.
Key features that enhance the user experience and uphold ITVMO's responsibility as content curators include:
Intuitive Navigation: Finding what you need has never been easier. Our revamped menu and improved search functionality ensure you can locate information swiftly.
Responsive Design: Whether you're browsing on a desktop, tablet, or mobile device, our website adapts seamlessly to provide the best user experience.
Rich Content: Explore our extensive library of articles, guides, resources, and more. We've curated content to address your interests and answer your questions.
Interactive Features: Engage with us through integrated forms OR contribute!. We're here to connect with you and are hopeful you will share your best thinking with us!
Upcoming Events: Stay in the loop about webinars, workshops, and special events. Register directly from our website.
Blog and News Section: Stay informed about industry trends, ITVMO updates, and insightful articles written by our experts.
Enhanced Service Catalog: Discover our latest offerings, and how we can help you make support faster, smarter IT buying decisions.
To stay updated on the latest news, events, and special offers follow us on our LinkedIn channel.
FinOps Acquisition Best Practices
Managing and controlling expenses related to cloud services is crucial, especially since they are becoming a significant part of organization's budgets in today's digital landscape. FinOps, short for Financial Operations, is a set of practices and principles aimed at optimizing the costs associated with cloud computing. By implementing FinOps, organizations aim to strike a balance between enabling innovation through cloud services and controlling costs to ensure efficient resource utilization.
The IT Cloud Acquisitions Working Group has developed expertise, along with numerous resources and tools to help organizations navigate this space.
To learn more, register for the upcoming FinOps Roadshow and hear Laura Szakmary, TBM Program Manager at Government-wide Policy and Bill Kasenchar FinOps and TBM SME, discuss the work the IT Acquisition Working Group continues to do in collaboration with IT Buyers COP.
Meet the ITVMO Team: Introducing: Warren J. Blankenship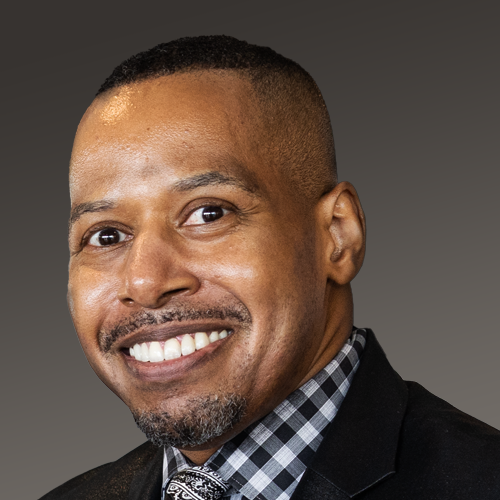 Mr. Warren J. Blankenship serves as the Deputy IT Government-wide Category Manager overseeing day-to-day operations for the Federal IT Governmentwide Category. As such, he manages a portfolio of 13 Best-In-Class (BIC) contract solutions with annual revenue of over $72B, category strategy and annual initiatives outlined in an annual plan to the Office of Management and Budget (OMB), agency category support, vehicle data and compliance, and tracking and growing our small business participation across the category. Through these solutions, he has spearheaded several cross-vehicle initiatives to improve compliance with Cyber and Sustainability buying requirements, award and use of small businesses, and further introduction of emerging solutions to modernize government-wide IT.
Before this, he held several leadership roles at GSA, including Deputy Director of Contract Operations (FAS/MAS IT), Deputy Director of the Program Office (FAS/MAS IT), Director of the Office of Scientific and Equipment Division (FAS), and Senior Procurement Analyst, where he played a crucial role in formulating and executing Federal Acquisition Regulation (FAR) rules for GSA's Office of Government-wide Policy (OGP) and the Office of Federal Procurement Policy (OFPP). This gave him the unique experience and expertise in procurement and policy to take on the Deputy IT Government-wide Category Manager role. Today, he leads various projects, including monitoring key performance indicators like spend under management, cost avoidance, and small business utilization.
Mr. Blankenship earned his Bachelor of Arts degree from the University of the District of Columbia (UDC) and a Master of Arts in Public Communication from the American University. In 2023, he was honored with the FED 100 Award and completed OPM's Executive Leadership Program, Leadership for a Democratic Society. Outside of work, he's a devoted fan of the Washington Commanders and Nationals, enjoys comedy sitcoms and movies, and considers himself a music connoisseur and enthusiast. For more on the ITVMO visit ITVMO.gsa.gov or email us itbcop@gsa.gov.