Annual Summit
2023 Annual ITVMO Summit
Leveraging Category Management for IT Procurement using Small Business, Original Equipment Manufacturers, and Best-in-Class Solutions
ITVMO Annual Summit Overview
On August 2, 2023, the ITVMO partnered with ACT-IAC to host the first Annual ITVMO Summit. This in-person event brought both industry and government together to foster collaboration and increase knowledge sharing on IT acquisition contract strategies, Best-in-Class IT vehicle solutions, and federal marketplace opportunities for small businesses.
This page compiles resources relevant to the 2023 Summit focus areas. Information may be added or updated, as needed. Check back for new inclusions.
Session Tools & Resources
Speakers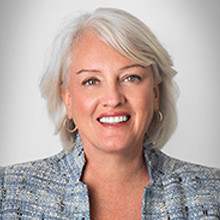 Clare Martorana
Federal Chief Information Officer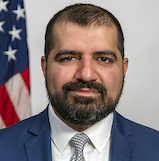 Sonny Hashmi
Commissioner, GSA - Federal Acquisition Service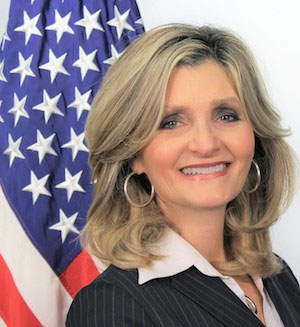 Lesley Field
Deputy Administrator, OMB Office of Federal Procurement Policy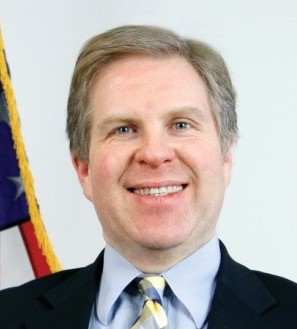 Jeff Koses
Procurement Executive, GSA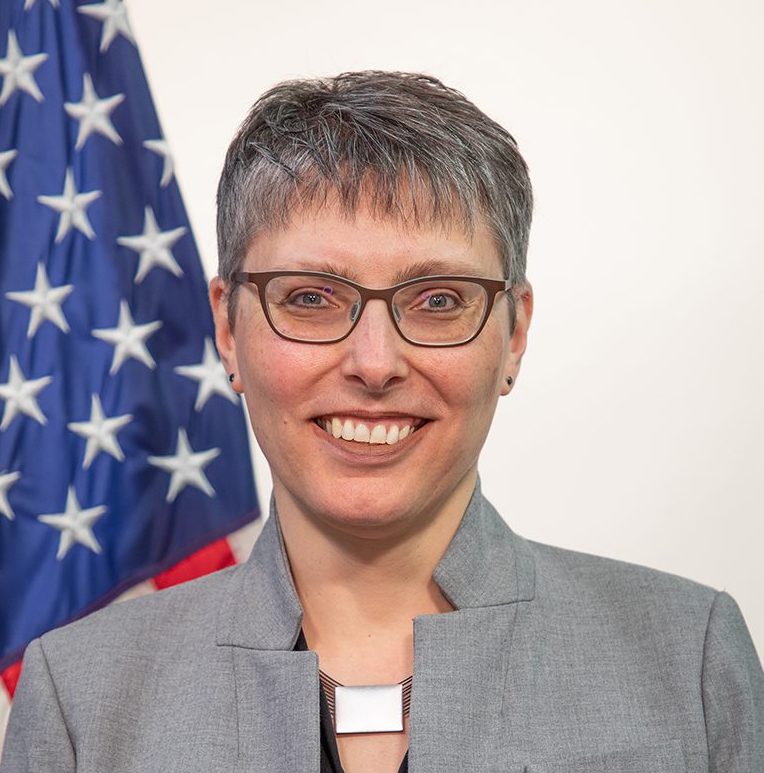 Laura Stanton
Assistant Commissioner, Office of ITC, GSA
Agenda
Time
Topics

Registration and Networking

ACT-IAC Support Team

Deloitte Representative - Welcome to the Deloitte Center

Welcome
Kyra Stewart, Program Manager Governmentwide ITVMO
Share summit objectives. Provide a quick overview of the day's sessions and provide relevant logistics.

Summit Opening
Laura Stanton, IT Governmentwide Category Manager
Share priorities and messaging on Category Management Provide a brief background of the ITVMO, highlight program offerings and available resources.

Keynote Address
Clare Martorana, Federal Chief Information Officer, OMB
Keynote address will set the tone of the conference and establish the theme.

Fireside Chat – Harnessing the Collective Brain and Buying Power of Government to Optimize IT Buying and Improve Agency Outcomes
Lesley Field, OMB-OFPP Deputy Administrator (Moderator)
Panelists: Sonny Hashmi, GSA FAS Commissioner; Jeff Koses, GSA Senior Procurement Executive; Gary Washington, USDA CIO

With an annual spend of $70B in IT, the government has a challenging job of addressing evolving and diverse agency needs. It is more important than ever that agencies we work together to harness the collective brain and buying power of the government to procure our key OEM staples that will sustain operations and the emerging technologies, such as artificial intelligence (AI) and natural language processing (NLP), that can innovate constituent engagement and outcomes. See how government leaders are actively embracing the opportunities technology presents for the future of agency operations while innovating tried and true IT resources to produce optimal outcomes.

Best-in-Class Leadership Panel Discussion – Overview and Updates on BIC Vehicles
Warren Blankenship (Moderator)
Panelists: Cheryl Thornton-Cameron, GSA ITC; George Nicol, NASA SEWP Deputy Program Director; Glynis Fisher, NIH NITAAC; Stacy Watson, Army CHESS

Best-in-class (BIC) is a government-wide designation for acquisition solutions that can be used by multiple agencies and that satisfy key priority criteria defined by the Office of Management and Budget (OMB). These vehicles reduce contract duplication, increase transparency and standardization, and leverage the government's shared buying power to reduce administrative costs. Promote the utilization of the IT BIC vehicles and governmentwide IT acquisition best practices to advance category management, boost market equity with small businesses and promote program priorities and opportunities. IT BIC leaders share program priorities, upcoming opportunities, and information on how the IT BICs can provide important agency IT solutions.

Networking Session /

Refreshments Break

Small Business Tables - Jerome Green, EPA; Calvin Mitchell, Ed; Exodie C. Roe III, Associate Administrator, GSA OSDBU; Bianca Roberson & Lauren Smith, DOT

Emerging technology and innovation are needed by the government from both large and small businesses. In fact, many small businesses harvest the emerging technology and innovation that are key to supporting important federal government transformation. Small businesses, both seasoned firms and those new to government contracting, need to determine which agency is best aligned with its capabilities and if its skill sets meet the requirements set forth by agency contracting offices. The networking session will feature representatives from several agency OSDBUs, where they can discuss specific agency forecasts and upcoming opportunities. Additionally, companies can share their corporate capabilities.


IT BICs - Hassan Harris, GSA ITC; George Nicol, NASA SEWP; Glynis Fisher, NIH NIAAC; Keith Copeland, Danisesha Moore, Courtney Oszla, Army CHESS


As part of the larger Federal Category Management Framework, the ITVMO works in tandem with the IT Category to drive down federal IT costs. The Best-in-Class (BIC) vehicle solutions leverage federated best practices to ensure agency IT buyers are acquiring common IT goods and services equitably, efficiently, and securely.  The networking session will include representatives from the key IT BIC programs. Summit participants can inquire about opportunities to use or support the vehicles.

Session 1: Working with Original Equipment Manufacturers
John Radziszewski (Moderator); Panelists: Steve Faehl, Microsoft Federal Security CTO; Mr. Dominic Delmolino, AWS Vice President, Technology & Innovation; Jonathan Alboum, ServiceNow Federal CTO

Join the Original Equipment Manufacturer (OEM) Panel during the ITVMO FY23 Annual Summit to hear perspectives from leading OEMs on topics currently sweeping through both the commercial and federal landscape. Leaders from AWS, Microsoft, and ServiceNow will be on hand to offer federal-specific information and guidance on how to navigate the modern IT landscape. Topics include cloud computing and consumption management, Artificial Intelligence, understanding financial and budgetary impacts, how actions now will likely impact the future of IT at your agency and tips and tricks for planning for the future.

Session 2: Small Business Panel Discussion – Minority Business Development Agency (MBDA)
Angela Washington (Moderator)
Panelists: Warren Blankenship, IT Category Program Manager; Keith Moore, Operator of the MBDA Federal Procurement Center; Tommy Marks, Executive Director of the MBDA Virginia Business Center; Calvin Mitchell, OSDBU Direction, Dept of Ed; Exodie C. Roe III, Associate Administrator, GSA OSDBU


In November 2021, President Biden signed into law the Minority Business Development Act of 2021. The Act mandates the Minority Business Development Agency's (MBDA) elevation into a pivotal government leader and prioritizes the success of America's minority business enterprises (MBEs) like never before. The Act expands the reach and scope of the organization by establishing Senate-confirmed leadership, a robust grants program, an advisory council, and establishing the MBDA as the United States' newest permanent federal agency. As a part of the IT Government-wide Category's small business utilization key performance indicator, you will learn more about how the expansion will address systemic barriers for minority communities and MBEs to access federal programs, grants, contracts, and technical assistance to seek opportunities in the IT arena.

Closing Remarks
Kyra Stewart, Program Manager Governmentwide ITVMO; Warren Blankenship, Deputy IT Category Manager

Optional Networking Session
Panelists
Angela Washington, MBDA Senior Advisor for Access to Contracts
Calvin Mitchell, Director Office of Small and Disadvantaged Business Utilization, U.S. Department of Education
Cheryl Thornton-Cameron, Executive Director, SES Office of Acquisition Operations Information Technology Category Federal Acquisition Service, General Services Administration
George Nicol, Deputy Program Director, NASA SEWP
Glynis Fisher, Deputy Director, National Institute of Health, Information Technology Acquisition and Assessment Center
Stacy Watson, Enterprise Solutions Division Director at PEO EIS-Army Computer Hardware, Enterprise Software and Solutions (CHESS)
Exodie C. Roe III, Associate Administrator, GSA OSDBU
Denise Sirmons, Director, U.S Environmental Protection Agency
Calvin Mitchell, Director Office of Small and Disadvantaged Business Utilization, U.S. Department of Education
John Radziszewski, Director, Federal Government IT Vendor Management Office, General Services Administration
Angel Washington, Project Assistant, U.S. Health and Human Services
Kyra Stewart, Program Manager, Govwide IT Vendor Management Office, General Services Administration
Don't see what you're looking for?
If your question is not addressed in the above sections, please email us at: itvmo@gsa.gov and we will get back to you with an answer..